Online counselling via Zoom
If a free 15-minute phone consult will help you decide if we are a good fit for counselling, please call me on my mobile or contact me via email and we will arrange a time.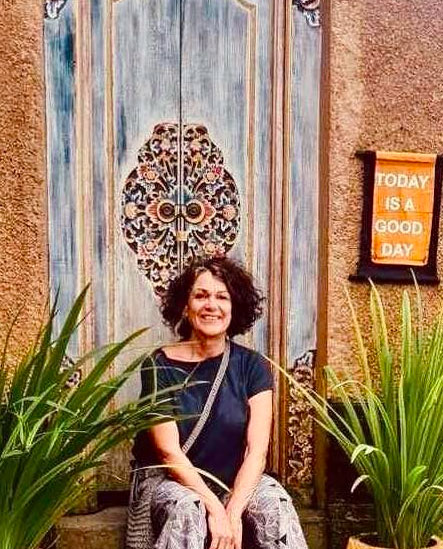 Ideally when looking for a counsellor, you will have had a personal recommendation from a friend or trusted other (such as your GP). When this isn't possible, I recommend you do the research. When someone pops up on Google who seems to fit the bill, you need to be able to enquire if they're open to an initial phone chat (5-10 minutes should do the trick) during which time you'll hopefully get a sense of whether you think you can work with them. Counselling is an investment in time and money, so it's worth doing the initial groundwork. A useful approach is to think of your first couple of sessions as a kind of 'interview.' Then if for whatever reason it doesn't pan out for you, you are under no obligation to continue, and it's back to the drawing board.
It's worth mentioning also that while the Medicare Better Access to Mental Health Scheme can provide access to a range of mental health professionals at low or occasionally no cost, those registered within the Mental Health Scheme work predominately with a Cognitive Behavioural Therapy model. It's important therefore to consider the style of therapy you are seeking and what you hope to gain from the therapeutic process.
Online counselling via Zoom
Online counselling via Zoom has become an increasingly popular option for people seeking therapy, and for good reason. I understand that initially individual clients and couples might have a preference face-to-face counselling, but since Covid began in 2020 and communications largely shifted to online, 95% of my clients continue to find that the screen quickly "drops away" once sessions begin and the work is underway. From a personal standpoint I am consistently delighted that my ability to remain "present" to my clients and to the process while on line has not diminished in any way.
Here are some advantages of counselling via Zoom:
Convenience: One of the biggest advantages of counselling via Zoom is the convenience factor. Clients are able to attend counselling sessions from the comfort of their own homes or any location that's including a quiet space at their work, or even from their cars—you'd be amazed how many session I've with clients from their cars (parked, of course! ). This takes the worry out of commuting to a clinic, finding parking, or taking time off work or school.
Flexibility: Online counselling via Zoom offers greater scheduling flexibility than traditional counselling. Clients can often find appointment times that work better for their schedules and can more easily reschedule appointments if necessary.
Increased Access: Online counselling via Zoom has made it possible for people who may not have had access to counselling services before to receive the help they need. This is especially important for people who live in rural or remote areas, have physical disabilities, or have transportation challenges.
Increased Comfort: For some people, attending counselling sessions in person can be intimidating. With online counselling via Zoom, clients may feel more comfortable opening-up to their therapist from a distance. This can be especially helpful for people who have anxiety or social anxiety.
Overall, counselling via Zoom can be a great option for people seeking therapy. It offers convenience, accessibility, flexibility, and comfort. I thoroughly recommend you road test it and give it a go!
Fees
Individuals: $130
Couples: $150
Unlike most counselling sessions which tend to be 45-55 minutes in total, with me every session is a genuine hour.
Referrals aren't required. Simply email me.
Cancellations with less than 48 BH hours will incur the full fee. So please make sure you give me plenty of notice if you need to reschedule so that i can offer your spot to someone else.
I look forward to meeting with you.
Please include your phone number along with your email address and I will get back to you as soon as I can.
I have valued and appreciated Julie Twohig's wise counselling support and advice over many years and would strongly recommend her as a thoughtful, respectful and insightful counsellor.